Dental Fillings – Repair Your Teeth and Protect Them!
Dental fillings are one of the best ways to repair, restore, and protect your tooth from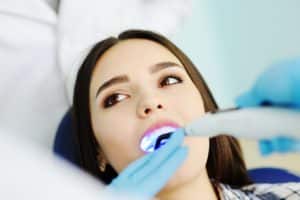 further decay and damage. Life happens and cavities will be a part of most of our lives at one point or another. Dental fillings are the solution to the tooth decay and damage that is a part of so many of our lives.
Stay Aware!
The first habit to establish is to go and visit your dentist regularly. Once every 6 months is usually a good rule of thumb. By visiting a dental professional frequently, you can keep an eye on your teeth and make sure you're not experiencing tooth decay.
The Dental Filling Process
When a cavity is discovered or tooth decay is identified, you can schedule an appointment to get a filling with your dentist. He will remove the decayed bits and clean the area around the tooth. Filling procedures will vary depending on whether your cavity is small to mid-size or very large.
You can choose a type of filling that you would like and your dentist will fill the affected area to improve the tooth structure and prevent further decay and damage. Getting a cavity filled is a great way to stay on top of your dental care.
Types of Filling Materials
There are many different kinds of filling materials out there. They vary in appearance, price, and durability. You can choose what best suits your specific lifestyle and dental goals. Talking to your dentist about this will help you better determine which filling is the one for you. The different materials include tooth-colored composite resin fillings, composite material, gold filling, glass ionomer, gold, silver, and tooth-colored fillings.