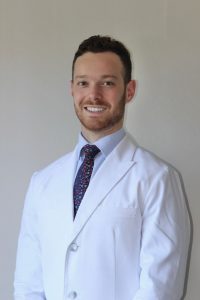 Dr. Zachary Hollander grew up on the East Coast in Great Neck, New York. He studied Civil Engineering while attending Duke University for his undergraduate degree and then went on to obtain his DDS degree at Columbia University. He then moved to the West Coast to pursue orthodontic training at UCLA where he acquired his certificate and a masters degree in Oral Biology. He is currently a Diplomate of the American Board of Orthodontics and has been published in the American Journal of Orthodontics and Dentofacial Orthopedics.
Zachary had been practicing in Los Angeles and Santa Barbara before moving up to the Bay Area. He currently works in private practice in Berkeley as well as in several general dental offices. He revels in the daily satisfaction that comes with creating beautiful smiles and interacting face to face with patients.
In his free time, he enjoys rooting for heart breaking sports franchises like the NY Knicks and Minnesota Vikings, lifting weights, running a lot slower than he did in high school, cooking, eating sushi, shopping at Costco, reading fiction, and watching movies.