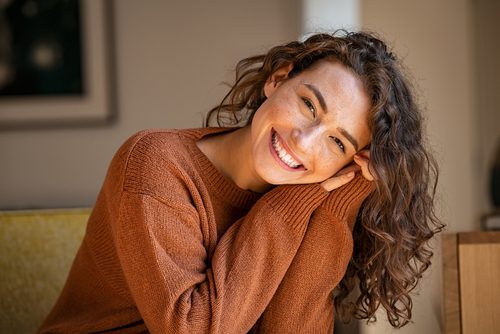 Having a beautiful smile may be even easier than you think. Many achieve the look they've been dreaming of with simple teeth whitening. At Yerba Buena Dentistry, we provide teeth whitening in San Francisco 94111.
We can use dental whitening to correct tooth discoloration. Discolorations can be caused by staining, aging, or chemical damage to teeth. Using the latest whitening technology, we can offer a safe method for creating a beautiful "brilliant" smile. In cases of extreme tooth discoloration, crowns or veneers may be the best choice, but because of the low cost of whitening treatments, teeth whitening is nearly always worth a solid try.
If you are interested in teeth whitening, please call our office to schedule a consultation. We will be happy to answer any questions you may have and help you achieve the smile of your dreams.
What Are the Details of Teeth Whitening in San Francisco 94111?
Our San Francisco 94111 dental facility uses a concentrated whitening gel and a special light to remove any unwanted stains or discoloration quickly. The process is simple and effective, and it can give you the bright, white smile you've been wanting.
The teeth whitening procedure itself only takes about an hour. However, you may need to come in for multiple sessions to achieve the level of whiteness you desire.
Over-the-counter bleaching agents are available for purchase at drug stores and pharmacies. However, since these products can cause sensitivity to the gums and teeth, it's better to whiten your teeth with a dentist if you want the safest, fastest, most effective results. 
We Also Offer At-Home Teeth Whitening
We also offer at-home teeth whitening kits if you'd prefer to whiten your teeth in the comfort of your own home. These easy-to-use kits come with complete instructions and everything you need to achieve great results.
We will take an impression to make a specialized "mouthguard" or "stent" to hold the teeth whitening gel in place. In only a day or two, your custom bleach splints will be ready for you to pick up.
We provide you with a special bleaching agent that you put into the clear splints. Our special bleaching agent bubbles stains right out of your enamel in a very short time without altering tooth structure or existing dental work in any way. You use the mouthguard each night for a week or two, and significant whitening can occur at the end of this time. In some cases, the change is nothing short of brilliant. 
Only occasional treatment is needed to maintain your new smile when your teeth reach the desired brightness. We'll want to take "after" photos at your next appointment.
Key Benefits of Teeth Whitening
A safe way to achieve a beautiful "brilliant" smile

Inexpensive compared to other cosmetic dental procedures

It can be done in our office or at home

Quick and easy procedure

Corrects brown, yellow, and spotted tooth staining

Works on people of any age
The Best Cosmetic Dental Service in San Francisco, CA
Teeth Whitening in San Francisco 94111 is safe, quick, and inexpensive. Please let us know at any appointment if you want to whiten your teeth. You can lighten all your teeth, or perhaps just your upper tooth row, depending on how much you show when you talk and smile.
No matter your cosmetic dental need, we have a solution. In addition to teeth whitening, we also offer other cosmetic dental solutions. For example, we also offer dental veneers or dental crowns. For severely stained teeth, crowns or dental veneers may be an excellent choice, as they cover entirely stained teeth with a natural-looking prosthetic.
Contact Yerba Buena Dentistry today for a consultation with Dr. Jiahua Zhu, Dr. Semi Lim, Dr. Varghah Lotfi, or Dr. Amrit K. Sethi. We'll help you find the perfect solution for your dental goals!