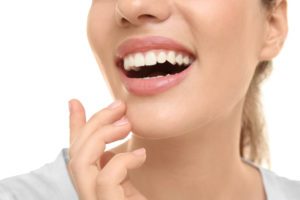 Today's advanced restorative dentistry treatments and materials can give you a healthier, more complete smile that can last you a lifetime. Yerba Buena Dentistry, your San Francisco, CA dentist, can help revitalize and maintain your teeth and gums, giving you a smile you've always wanted.
Restorative Dentistry Treatments
Dental Fillings

– Patients who experience dental decay can improve their oral health with dental fillings. At Yerba Buena Dentistry, our dentist uses tooth-colored fillings made of composite resin. The resin is a sturdy material that matches the appearance of your natural teeth. The restoration can last years and only takes a couple of minutes to complete depending on the number of teeth involved and the severity of the decay.
Dental Implants

– At Yerba Buena Dentistry, we offer dental implants for patients missing one or more missing teeth. Dental implants replace the entire tooth from the root to the crown. The dental implant has three main parts: the post replaces the tooth's root, and the abutment attaches the post to the attachment. Patients can replace one tooth with a dental crown attachment or multiple teeth with a dental bridge or denture attachment. The procedure of replacing an entire set of teeth with dental implants is commonly known as an All-on-4 procedure, however,

the number of the implants doesn't have to be 4. It could be increased based on the individual clinical condition and budget

. Dental implants look natural, but they also function similarly to natural teeth. 
Dental Bridges

– If you have one or more missing teeth, you can use a dental bridge to replace the top of the tooth. Unlike a dental implant, a dental bridge only replaces the part of the tooth above the gumline. Many patients prefer dental bridges to dental implants because they are more affordable. Dental bridges look like multiple dental crowns attached in a row. Dental bridges are made up of two crowns placed on the teeth on either side of the gap and connected by a false tooth or pontic.

Many patients turn to dental bridges to replace one or more missing teeth. 
Dental Crowns

-Patients with extensive dental decay or a cracked tooth can benefit from a dental crown. A dental crown looks like the top of a natural tooth above the gumline. To place a dental crown, your dentist will wear down the outside of the natural tooth to fit the crown over the tooth. Next, your dentist will adhere the crown to the natural tooth with a bonding material. Lastly, your dentist will form and shape the tooth to your liking. Patients can have a new dental crown placed in only two visits. 
Non-Surgical Root Canal

– If you have a dental infection in the center of your tooth, you may benefit from a non-surgical root canal. Patients with significant dental decay may develop an infection in the center of their tooth. A r

oot canal is a very effective way to end the pain and swelling stemming from a dental pulp infection

. Before we repair the root canal, a hole outside the tooth leads to the inner portion that exposes the nerves and blood vessels to outside temperatures. A change in temperature or pressure can cause a toothache. With a non-surgical root canal, your dentist will remove the inner infected portion of the tooth from the top of the tooth, similar to a dental filling. In a surgical root canal, your dentist will remove a piece of gum tissue and enter the tooth from the side. In both procedures, your dentist will use adequate sedation to make you comfortable during the procedure. 
Dentures

– While dentures take some getting used to, most people adjust well to wearing them within a few weeks.

This is a great and affordable way to replace a few teeth or an entire set of teeth. We offer both beautifully crafted partial and complete dentures. 
Restorative dentistry is a great way to repair dental concerns and work toward a healthier smile. For more information about restorative dentistry or to schedule an appointment, call our office.