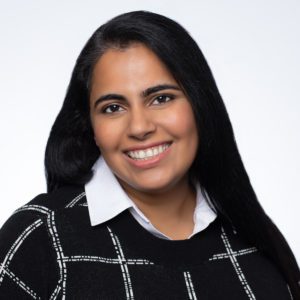 Dr. Sethi received her Doctor of Dental Surgery degree from the UCSF School of Dentistry in 2014. She has worked with leading private practices in the San Francisco Bay Area over the last 5 years. Prior to that, Dr. Sethi has completed her Bachelor of Dental Surgery from YMT Dental College in Mumbai, India in 2007 and practiced dentistry there for 2 years before moving to San Francisco in 2009.
She believes in giving back to the community and regularly volunteers at dental camps organized by BPSHI (https://www.bpshi.org/), a student run volunteer program at Berkeley University. She has been volunteering at Project Homeless Connect and Berkeley Free Clinic since 2014.
Dr. Sethi is a member of San Francisco Dental Society, California Dental Association, American Dental Association, UCSF Alumni Association, Punjabi Dental Society and RWC Implant Study Club. She keeps herself updated on the latest technologies in dentistry by attending Continuing Education courses.
Dr. Sethi currently lives in San Francisco with her husband and their 2-year old son. She enjoys traveling, solving complex puzzles, learning Indian classical music and spending time with her family.