INVISALIGN VS TRADITIONAL BRACES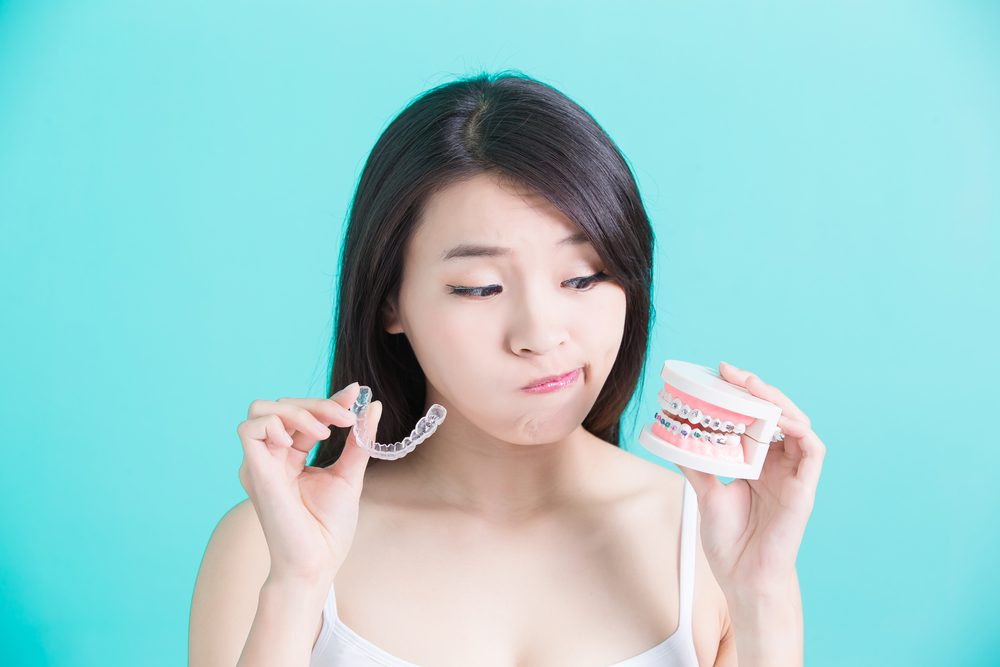 Invisalign VS Traditional Braces is a hot topic amongst people who need teeth correction treatment. While traditional braces were the norm for many years, recent years have seen alternative options like Invisalign creep into the market. But which approach is better? Here are the pros and cons to give you an idea of which treatment is best for you. 
Invisalign 
Pros
Invisible
As the name suggests, Invisalign is invisible, at least from a decent distance. Many people don't realize you are wearing invisible aligners until they get up close, which is perfect if you feel self-conscious about needing braces. 
Brushing
The removability of invisible aligners makes it easier to brush. Unlike traditional braces, you aren't restricted by metal wires. So, you can clean your teeth without issues. As you need to balance excellent dental care with invisible aligners to enjoy the benefits, this is a crucial element. 
Comfortable and convenient
For many, Invisalign braces are more comfortable than traditional braces as your mouth does not feel restricted. Likewise, Invisalign does not require as many checkups or consultations, so you don't need to interrupt your week to visit the dentist. 
Cons 
Discipline
Invisible aligners require discipline to see the results you need. If you forget to put them in or choose not to keep them for the required 22 hours each day, you won't see any benefits. 
Situations
While it's convenient to put your aligners in and take them out whenever you want, this isn't always ideal for certain situations, especially if you misplace your Invisalign case or are self-conscious about doing so in public. 
Price
The cost of Invisalign is not much different from braces depending on what you get, and you may even need additional treatment to finalize the placement of your teeth, which could cost more. 
Traditional Braces  
Pros
Versatile
Traditional braces are suitable for a wide range of dental treatments, so it doesn't matter if you require mild tooth straightening or more severe issues, you can find braces to suit your needs.
Perfection
Braces also have more potential to achieve the perfectly straight teeth you desire, and they are often more effective than Invisalign. Furthermore, traditional braces provide fast treatment, which is something a lot of patients look for when considering dental treatment. 
Variety
Traditional braces are not just the unsightly metal wires that you remember from your youth. Modern braces offer ceramic options that make the braces almost invisible from a distance, although they are still not as invisible as aligners. 
Cons 
Aesthetics
While braces can benefit you, no one enjoys wearing them, especially naturally self-conscious teenagers or even adults who may feel embarrassed they need braces later in life. 
Inconvenient
You cannot remove traditional braces, which can affect oral care such as brushing and flossing, meaning you may miss food bits that could cause issues. 
Diet
If you miss these food bits and suffer an infection, you may need to adjust your diet. Dentists will usually recommend avoiding certain hard foods regardless to prevent complications. 
Consultations
You will need to book appointments more regularly with traditional braces. Usually, this is once a month as the braces will need adjusting to suit the current state. 
Contact us today
If you live in or around San Francisco, California, and want to learn more about what we can recommend about Invisalign vs Traditional Braces, get in touch with our office today at (415) 872-9020 to speak to a team member.